Escort Agency WordPress Theme by GlamorousThemes.com
AgencyBlax Escort agency website powered by WordPress with some custom features tailored to the escorting niche such as escort reviews, escort profile pages, booking forms, etc. At GlamorousThemes.com we tailor out themes for your purpose.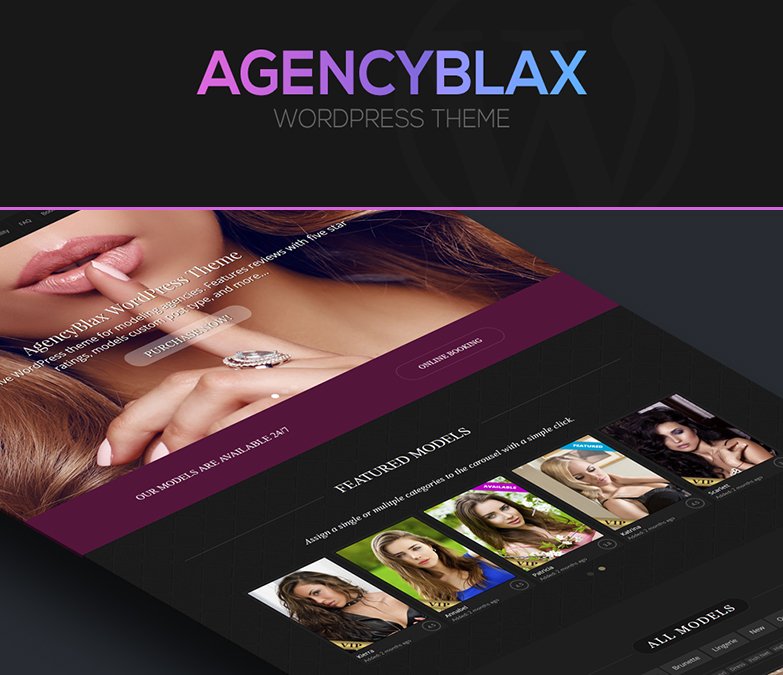 AgencyBlax WordPress Theme will have any agency up and running in no time. Once the theme is activated there is an option that appears at the top of the screen to install two recommended plugins. The two plugins allow's for the user to create multiple custom forms, and another plugin for creating an availability calendar.
Escort Availability Calendar
The availability calendar creates a calendar with all of the escorts listed in the appropriate day of the month. The escort's profile photo and schedule appears when you rollover their name. The schedules can be set to repeat by the week or by the month. There is also an option to repeat the schedule by the day or by the date of the month. Let's say an escort is to be scheduled to work on the first Monday of each month for 3 the next three months. You can select to repeat the schedule for 3 months by the day (Tuesday) and not the date. You can also use the date of the month. If an escort is scheduled to work on the 10th of every month you can repeat the schedule using the date for each month.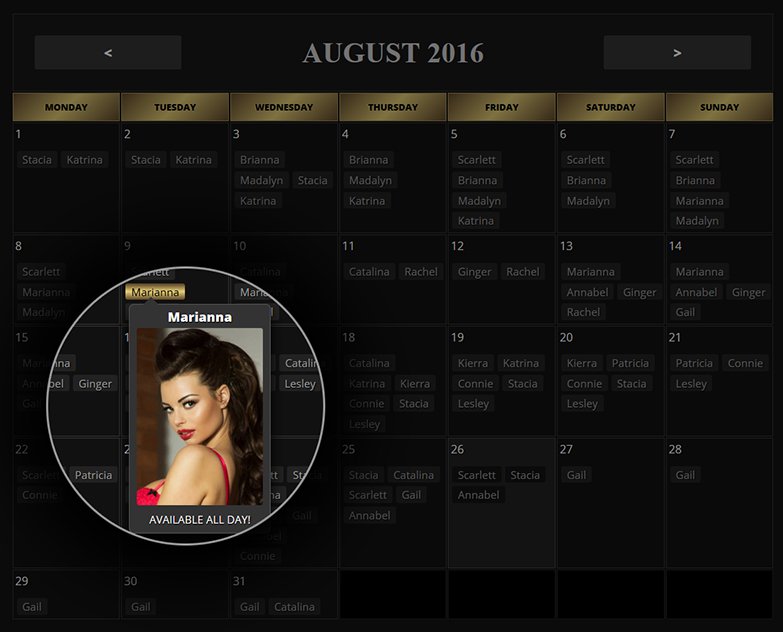 Escort Booking Forms
The Escort Agency WordPress Theme AgencyBlax uses a visual form builder allowing the user to create multiple custom forms to setup booking, casting and contact forms.
Escort Reviews & Five Star Rating
AgencyBlax Escort WordPress Theme uses a modified version of the WordPress comments template for reviews and ratings. Each escort can have their own ratings and reviews. Checking the Discussion option at the bottom of the profile page will enable/disable their personal reviews.